Beyond Beauty -- Magickal Recipes
~~For the creation fo beauty and harmony in your life~~
Marigold Glow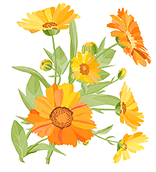 This sweet masque will brighten your skin and your spirits! Marigolds were frequently given as sacrifices to the gods in Christian, Buddhist, Aztec, Hindu, and even pagan culture. The flower has strong ties to the sun and is believed to have the power to resurrect. Marigolds are also commonly used in organic gardens as a pest deterrent. This marigold masque will lift hearts after a bad relationship and repel those pesky discarded lovers!
Ingredients:
Marigold Petals said to comfort the heart and spirits
Honey anti-inflammatory and anti-microbial
Turmeric antioxidant and anti-inflammatory
Directions:
Mix 4 teaspoons of honey with 1/2 tsp turmeric and 1/2 tsp of pesticide-free marigold petals, ideally ground with a mortar and pestle. Apply to face and neck for 20 minutes. Rinse with tepid water and enjoy your new glow! Warning: may temporarily cause your face to turn yellow.
Rose Cucumber Yogurt Masque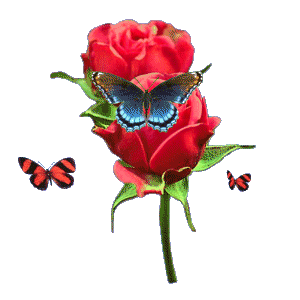 For centuries, roses have been associated with strong feelings! Red roses represent romantic love, pink represent sweetness, yellow friendship, white innocence. To enhance a particular area of your life make your own rose water by boiling the petals of the (organic) rose of your choice in a pot of water.
Ingredients:
Rose water enhances mood and soothes skin
Cucumber anti-inflammatory and soothing
Labneh or Greek Yogurt moisturizing
Candle used for sealing in
Directions:
Mix 1 tablespoon of grated peeled cucumber with 1 tablespoon of labne or greek yogurt and 1/2 teaspoon of rose water. Apply to face and neck and leave on for 20 minutes. For the first five minutes, sit in a dark room on the floor near a lit candle. Breathe in for five seconds, pause your breath for five seconds, breate out for five seconds, and pause your breath for five seconds. Repeat for 14 more cycles. You may then extinguish the candle but do not blow it out - you may use a wax dipper or wave it out. Enjoy the next fifteen minutes however you like. Rinse.